{MENU}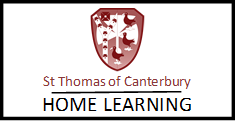 EYFS
Curriculum Expectations
Here you can view the expectations that the government has set out for children in the EYFS age bracket. This can give you a better understanding of the things your child could be working at when at home.
Children aged 30 to 50+ months
Curriculum Overviews
Resources
Reading
Set 1 Sounds - These are the initial sounds used to teach children the sounds needed for reading. These sounds are taught in groups of five alongside the green words that they segment and blend.
Set 2 & 3 Sounds - Once Set 1 Sounds have been completed, the children move on to the next two sets.
Comprehension - This gives you an insight into how to read wordless picture books with your child.
Comprehension - Here are some great reading activities you can use for ideas when reading with your child.
Stories - Here is a selection of story sites. Parents are encouraged to branch out across the internet to find great stories for their children.
Writing
Writing Activity - Handwriting - This document gives you all the necessary information you need to help your child with their fine-motor skills and handwriting.
Writing Activity - CVC Words - This will help your child to use their knowledge of sounds to tackle words, where they can build it and write it.
Writing Activity - Name Writing - This skill is not to underestimated as children need to be able to comfortably write their own names.
Literacy Zone - Here you will find a comprehensive set of links to help your child with words, spelling, punctuation and grammar.
ABC Does - Here you will find great ideas for your child's writing.
Maths
Maths Activities - Here you can see a useful list of activities for your child to do both before they start school and when they are in school.
Top Tips - A set of top tips for mathematical learning.
White Rose - White Rose is the standard method that most schools up and down the country use to teach maths. Here you will find an incredible amount of useful information about how to teach particular topics.
Famly - Here you can find a selection of creative maths activities with an EYFS focus.
Top Marks - Not only can you access a ton of resources, many of them are tablet friendly, allowing your child to access the maths on more than one device.
Primary Homework Help - The Maths Zone has a wide selection of resources for all your maths needs.

Understanding of the World
Project Britain - Here you can access information all about Britain, a topic which every EYFS child should be beginning to understand, in order to start to comprehend British Values.
Expressive Arts & Design
Teach Early Years - Expressive arts through colourful activities.
TTS Home Learning Collection - This collection of ideas and activities will give you hundreds of things to do with your child, which spans all subjects covered in the EYFS curriculum.
ABC Does - This time, ABC Does offers parents/carers over 50 wonderful ideas for things they can do at home creatively.
Stories by Staff
Elmer by David McKee, narrated by Miss Tucker
We're Going on a Bear Hunt by Michael Rosen & Helen Oxenbury, narrated by Miss Tucker
Oi Frog by Kes Gray & Jim Field, narrated by Miss Johnson
One Is a Snail Ten Is a Crab by April & Jeff Sayre, narrated by Miss Tucker
The Very Hungry Caterpillar by Eric Carle, narrated by Miss Tucker
Aliens Love Underpants by Claire Freedman, narrated by Miss Tucker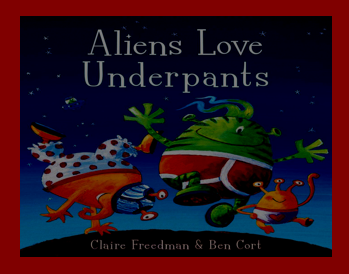 The Gruffalo by Julia Donaldson, narrated by Miss Tucker
Five Minutes Peaces by Jill Murphy, narrated by Miss Tucker
Aaaarrgghh! Spider! by Lydia Monks, narrated by Miss Tucker
Little Red Riding Hood, narrated by Miss Tucker