Welcome to St. Thomas of Canterbury Catholic Primary School
Welcome to St Thomas of Canterbury School. We would like to wish you a very warm welcome to our exciting web site, where you will find a lot of information about our school. We hope you find it interesting as well as entertaining.

Thank you for taking the time to find out more about us.

Mrs Richmond
Executive Head Teacher
_________________________________________
________________________________
_________________________________
The Passion in Church
The Passion will take place in Church on Wednesday 10th April 2019. It is a very moving service ready for Holy Week. Reception to Year 6 children will be involved.
_____________________________________
Wizard of Oz Theatre Production 2019
___________________________________
World Book Day 2019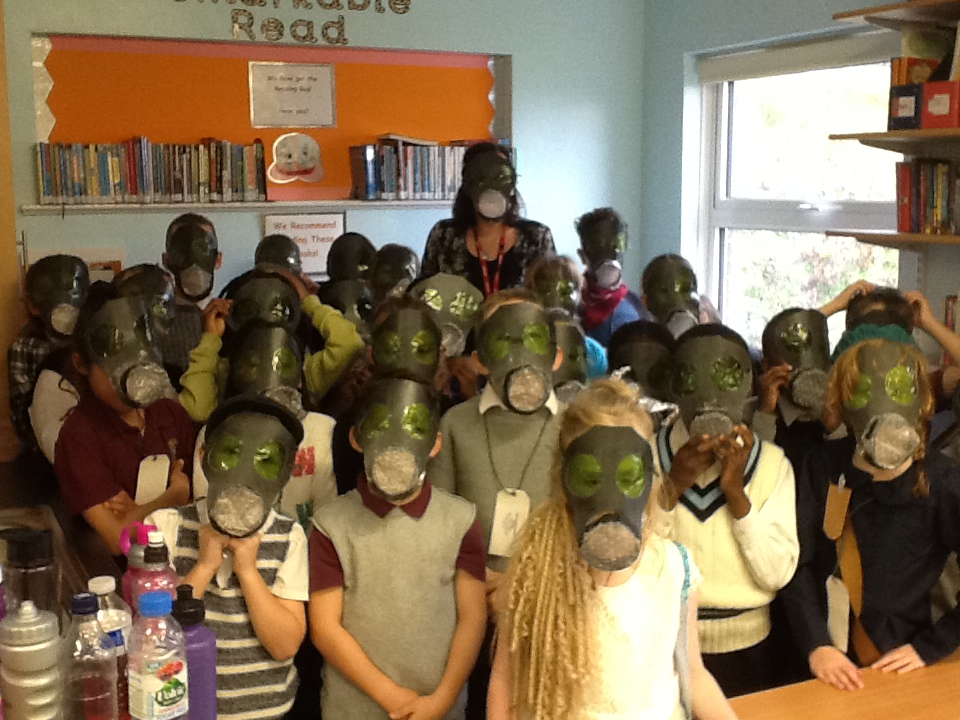 ________________________________
Safer Internet Day Competition 2019
February 2019
We had some wonderful entries from children in this year's Safer Internet Day Competition. Well done everyone. It was a difficult decision to make, but congratulations and prizes go to the following winners:
Year 6 - Lucky
Year 5 - Tia-Maria
Year 4 - Frankie
_____________________________________________
The Mayors Visit
On Monday 4th February we were lucky enough to have the towns Mayor and Mayoress visit our children in a special assembly.
After holding a non-uniform day we were very pleased to hand over £111.00 for The Mayors Appeal 2018/19.
_____________________
Saltmine Theatre Company
January 2019
The Saltmine Theatre Company performed an e-safety workshop to all Key Stage 2 children based on the story of Little Red Riding Hood.
_____________________________________________
Holocaust Memorial Day
5 children from Year 6 represented the school at the Walsall Holocaust Memorial Day.
They listened to speeches given by various speakers including Mindu Hornick, the last Holocaust survivor of Auschwitz. She delivered a keynote speech and was then joined by the Lord Mayor, faith, civic and community leaders. Afterwards, the children were able to meet and speak with Mindu and the Lord Mayor.
______________________________________________
EYFS Nativity 2018
The Reception and Nursery children wowed the audience with their 'Christmas Nativity' in the School Hall.
____________________________________________
Years 1 & 2 Nativity 2018
The children in Years 1 and 2 treated parents/carers, family members and friends to a wonderful Nativity in Church. The children were impressive acting their parts and sang beautifully.
_____________________________________________
REMEMBRANCE SERVICE
All the staff and children gathered today for our special Remembrance Service. The service began by Year 6 children reminding us:
Why were we all there?

Why do we have poppies? and

Why do we have services at this particular day and time?
We then had a two minute silence. As the silence ended, Mrs Ware played the violin while a representative from the 'Faith Council' (one per class) laid their beautifully made poppies and poppy wreaths on the prayer table.
The service ended with prayers read by the children and the whole school sang The National Anthem.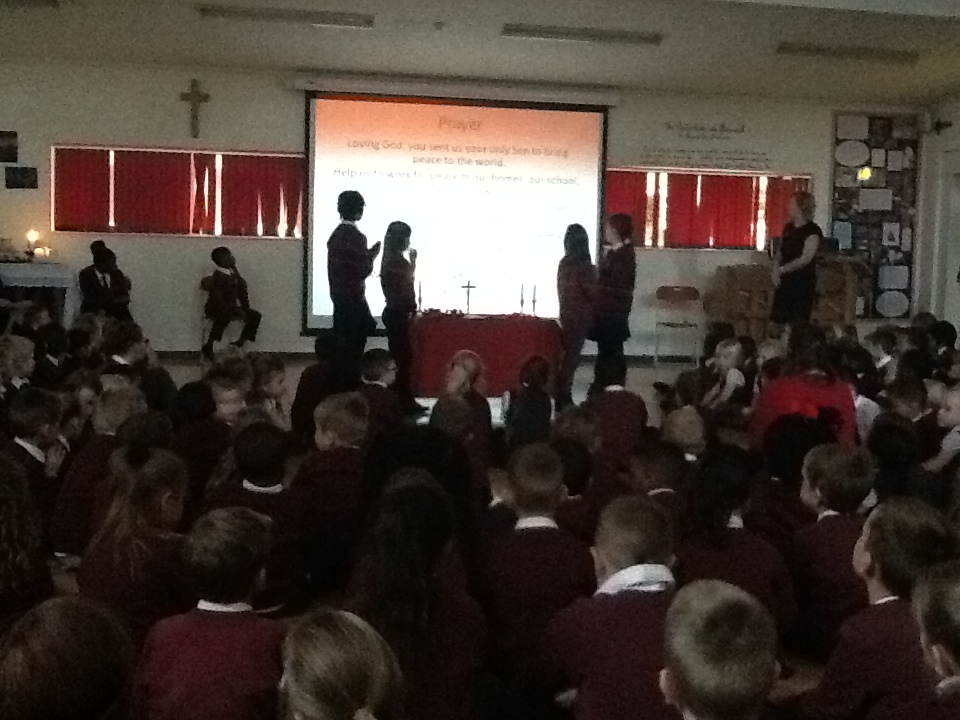 The children behaved beautifully throughout the service and were very respectful of why we were there.
_______________________________________________
Leadership and Management - Outstanding
"The Senior Leadership Team and all staff, has created an ambitious culture with high aspirations of staff and pupils."
Personal Development, behaviour and welfare - Outstanding
"The children are considerate, kind and polite and behave extremely well both inside and outside of the classroom."
"Pupils are proud of their school and take responsibilities they are given seriously. They are well prepared for secondary and life in modern Britain."
"There is a great deal of high-quality teaching in the school and this has led to outstanding outcomes for a number of pupils."



Inspection - Section 48




December 2016



We are an Outstanding Catholic Primary School in Section 48 RE Inspection December 2016.
"The dignity of each child is the priority of the school; as a result the school provides excellent opportunities to learn, develop, grow and achieve."
________________________
LOCAL MP VISITS
The children and staff at St. Thomas of Canterbury Catholic Primary School were honoured to welcome Mr David Winnick, the Labour MP who currently represents the Walsall North constituency of their school.
During his visit, Mr Winnick MP went into every class in the school. He was keen to spend time speaking to the children about his role as an MP for their local constituency, the issue of democracy and aspects of democratic life.
The children were all very interested to learn about his role and the influence which parliamentary decisions can have upon the local community. This visit enabled them to become more aware of the links which exist between their own community and the Parliament of Westminster in London.
____________________________________________________
St Thomas of Canterbury have assigned the new Year 6 Leadership roles for 2018/19 and we have a message from the 2017/18 Head Boy and Head Girl who came in to visit and wanted to pass a message on to their successors:
"Being Head Boy and Head Girl has influenced our lives forever. The privileges that have come with these roles have made us realise that we only have to be ourselves to succeed.
The glistening of the badges we wear help us to understand what we represent in our Catholic community, they fill our hearts with a sense of never-ending pride that we reflect on each day of our lives.
In order to achieve such great roles in Saint Thomas of Canterbury, high expectations are required such as: a sense of responsibility, an academic brain but most of all – pride."
With love, Head Girl and Head Boy 2017/18
-------------------------------------------------------------------------
STARS OF THE WEEK
Reception -

Year 1X -

Year 1Z -

Year 2X -

Year 2Z -

Year 3X -

Year 3Z -

Year 4 -

Year 5X -

Year 5Z -

Year 6X -

Year 6Z -